About Clothing & Apparel
Clothing is one of the best ways to advertise your organization or event. At Susquehanna Valley Sportswear, we create designs for t-shirts, sweatshirts, sweat pants, shorts, long sleeve shirts, jackets, hoodies, hats, dress shirts, and much more! We make it easy to create apparel for men, women and kids, guaranteeing you'll have the high quality, personalized gear you need!
Our Clothing Portfolio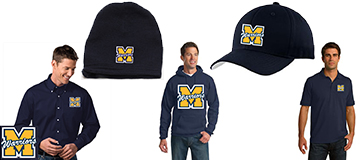 Click the image above to check out our project portfolio!